Here are the pictures from Bishan Dog run as promised by mummy...
The attendees were, Cayenne, Chevro, Belly and Button! Joined by Lucas and pinkie, and Miu Miu, muffin and Mimu... keke..
Cayenne: Mummy loves this picture of me!
Mummy: Ya, this picture is special in its own way.
Cayenne: This is Belly running!
Cay: This is BELLY BUTTON!
Cayenne and Button
Cayenne: this is my new friend, button. Beautiful boy right?
Cay: He looks fun like my jie jie Camry muahaha.. shall kiss him 1st and see if he wants to tug with me..
Chevro: Hi everyone!!! Long time no see~~~
Cay: Here's a closeup of Belly. He's so timid, unlike my Jie jie.. Bleh. I prefer playful dogs like jie jie..
Cay: this is Button.. he has longer fur than me. Mummy keeps saying I am a bald monkey. Geez!
mummy: YOU ARE BALD WHAT!
Cayenne: here's Mimu, we are around the same age.. keke...
Another one of sleepy Mimu...
Cay: heres me, against the blue blue sky... a perfect contrast..
Camry and Chevro: BLEH! U are so... so so so.. narcisstic..
Cay: here's muffin! She's so small and tiny...
CaY: here's Miu Miu..
ALRIGHT! Now for some action shots!!!
Cay: Muahaha KOR KOR! can u play with me?
Chevro: WAH! u are so so violent, worse than ur jie jie..:P
CHevro: AlRIGHT! let's start playing!!!
Here's Lucas!! Mummy brought me to see him b4, and they nearly bought him!! haa...
Another one.. we really look alike...
Cayenne: HEre's me and my Twin! Pinkie!! Dont we look alike?? hee.. Pinkie's only 5 mths, i am 8mths old...
Anyway! its still Chinese New year! and Mummy's going to bring us out prolly on Saturday! I wonder where she's taking us??
10:52 PM


Yesterday, Mummy went to SPCA with Joey and liza to take pictures after not going there for almost a year.
As usual, mummy comes home talking abt how fortunate we are.. Blah Blah Blah.
Anyway, coz mummy injured her leg, she only took a few shots.. Godma prolly has more shots though. But anyway, here are some of the shots.:)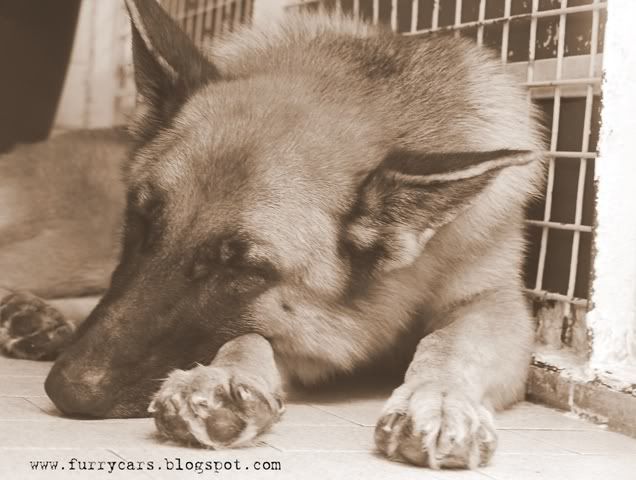 Lady, the gentle GSD!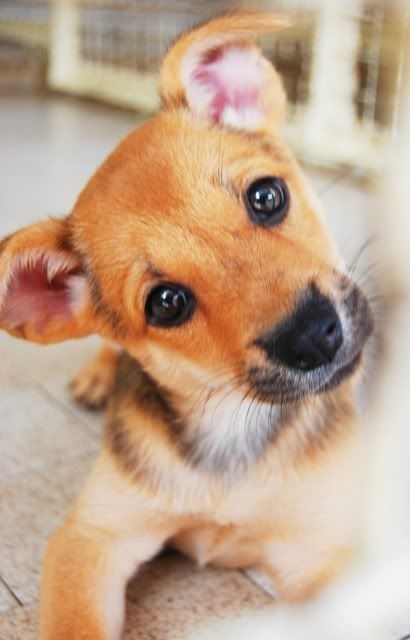 Such a cutie!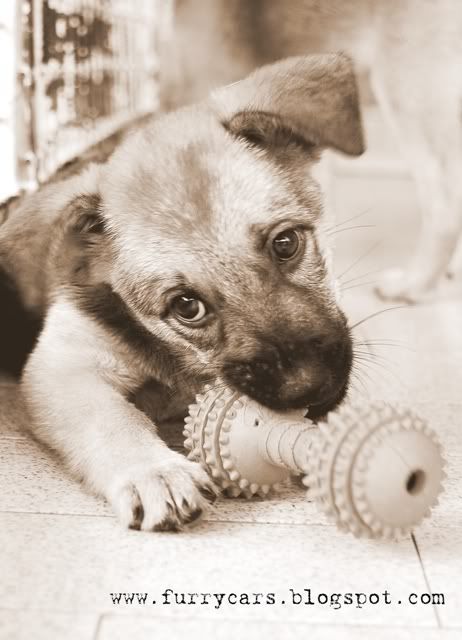 Please adopt us!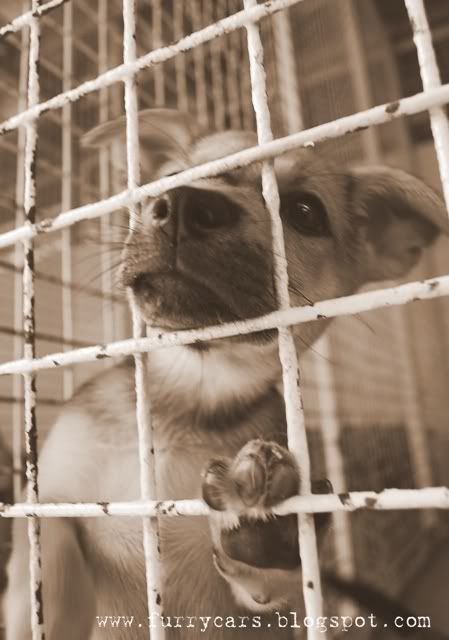 We seriously need a home.... Will anyone give us one?
I am just a normal puppy, waiting for a normal home.
Sorry if the pictures are mostly Sephia. coz that's the feeling she had when mummy shot the pictures...
After SPCA, mummy then went home to bring Cayenne and Chevro to BDR, with Joey and Belly- Button. The pictures are still awaiting processing from mummy! haa.. as she hasnt had the time to load them into her computer since she's bz doing her spring cleaning. But she promises it will be up soon.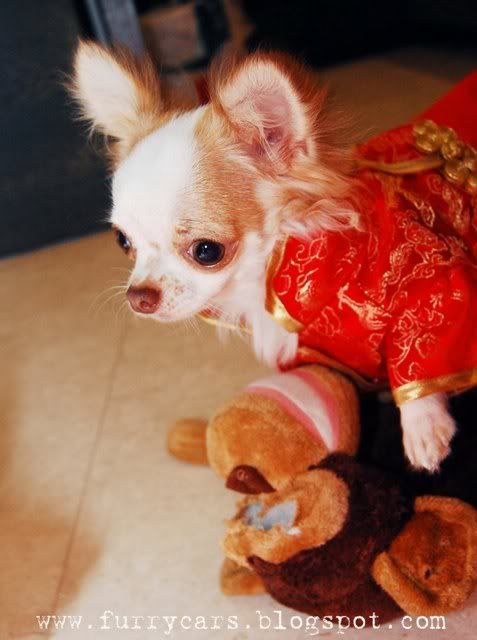 Greetings from Cayenne..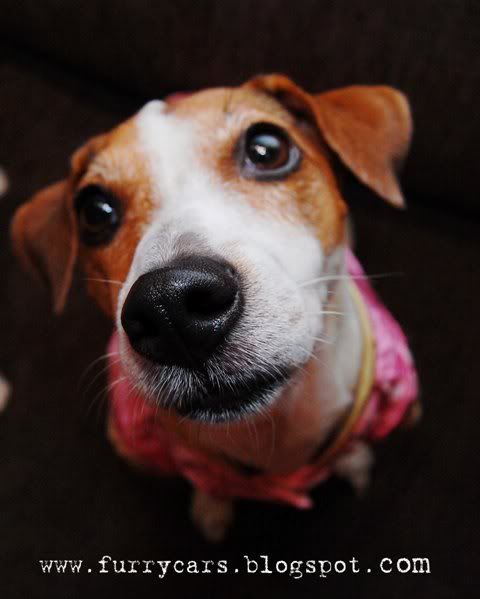 And Camry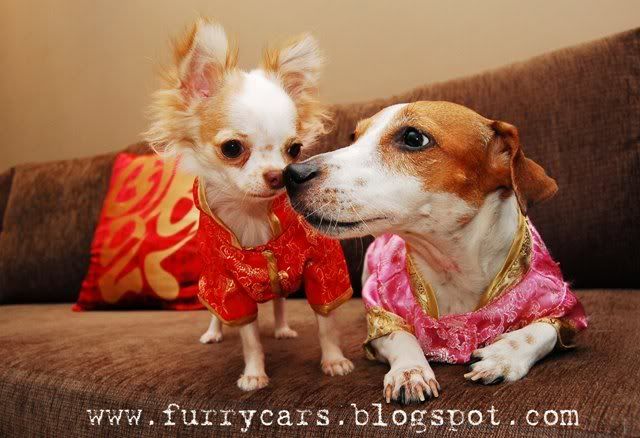 The sisters!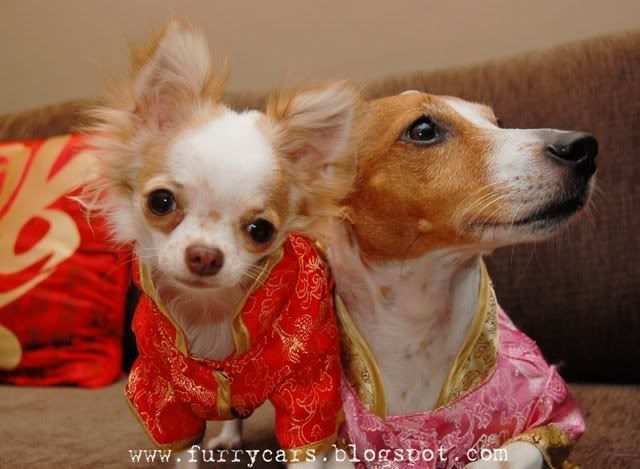 Happy Chinese New year to all!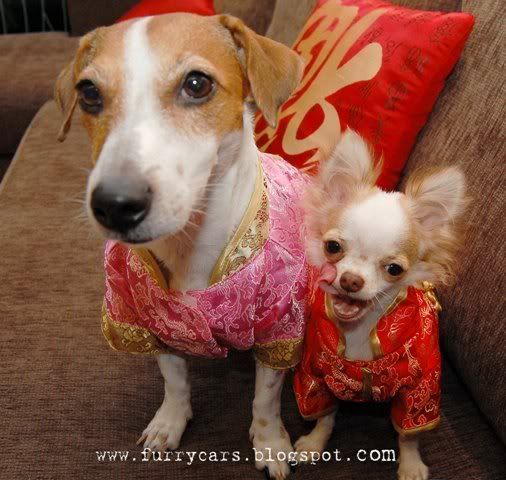 Ya right! i was juz pretending to be lovey dovey...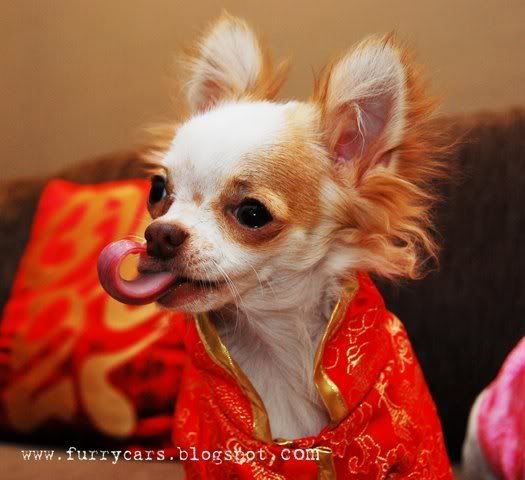 Look at my long tongue..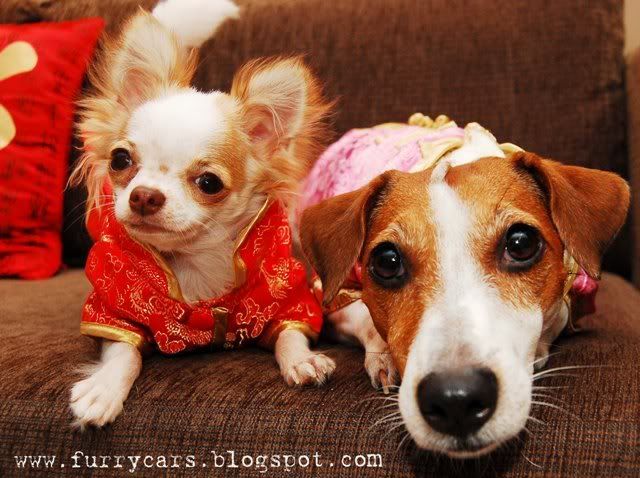 Happy Chinese new year!!
Final wishes from us!!
Mummy hopes that while the fortunate doggies enjoy themselves, the unfortunate doggies can have an opportunity to enjoy themselves...
gong xi gong xi!
Enjoyz!!
Regards,
Cayenne and Camry and Chevro!
3:49 PM


Mummy finally processed the last batch of pictures taken at cambodia.. here she is, posting the pictures up... And today, the tour guide would be Camry!
Hello! I'm Camry!
Daddy and mummy took a bus to Phnom Penh on day 3 of thier tour. This is Cambodia's highway by the way! the only highway in Cambodia. So different from the PIE and AYE here that mummy drives us through...
Phnon Penh's the capital of Cambodia, and this was greatly depopulated in the 1970s by the Khmer Rouge. A crazy and pervertic ruler of Cambodia.
Mummy: wow, Camry, u've been paying attention. Good Ger!
Halfway thru the journey, they stopped at a small little countryside market.
Something Mummy was IN LOVE with coz it tasted SO DAMN nice.. it was 1usd for 8 of these fantastic tasting eggs..
Here's a little ger selling fruits.. Mummy says tat gers at Cambodia do not go to school, and start working at a really young age.
Here's something weird that they sell, according to mummy.. BUt i think I'd have enjoyed it if I were eating too. But I dun wan it fried though, i prefer it raw.
Mummy: Awww.. Camry.. U are....
Camry: More food!! Mummy, why didnt u get one for me??
Mummy: ....
This is the Cambodian palace! where the king stays...
A tomb-like structure for storing ashes of the royal family.
Beautiful Lotus..
Elephants walk on the roads like cars... this is so different from Singapore..
Poor birds that are sold to be"RELEASED" at a buddhist temple, and then caught again to sell again.
Really serene doggy sleeping, and totally unfettered by people passing by.
Next we shall look at random pictures of people in Cambodia...
Here's a tourist giving out Rambutans to kids... each kid gets one rambutan...
AND THEN...
More kids appear, and start fighting for the Rambutans.. the tourist had no choice but to give the rambutans to them as he couldnt cope with handing them out one by one.They begin fighting for the rambutans.
Camry: amazing kids! coz I still dun allow mummy to put anything on my head.
Service available only at Cambodia... HUman handles!
Then they took a boat ride, along the Mekong River/Tonle Sap river meeting tributory..
Beautiful blue sky...
Doesnt this look like a phoenix?
Beautiful view...
Beautiful sun set...
This picture makes us feel like we should conserve the environment or smth?
Silouhette of the palace with the sunset..
After they got down the boat, they decided to follow the scent the way I do, and chanced upon this mother and daughter selling eggs.. Mummy tot it was the one she ate previously.. BUT...
IT WAS A HALF FORMED DUCKLING>>> PUKE! this was eaten by someone else and mummy took a picture of it....
Anyway, Mummy still has somemore pictures of Phnom penh of the killing fields and the genocide museum, but had decided not to post them because they are simply too sad to mention. So, we shall end off with a picture taken on the way to the Killing fields...
With that, we close the Cambodia Chapter. Anyone who's keen to know more abt the genocide of the 1970s, please google for Khmer ROuge. and u shld find all sorts of information on it already...
2:17 AM