Hi guys!
Another belated post. Mummy's bz with her exams as they are commencing next monday onwards..
We went to Sentosa on Sunday, and it was an in-prompt to decision to make the trip there.. Happy and his parents called us really last minute and we took a taxi there..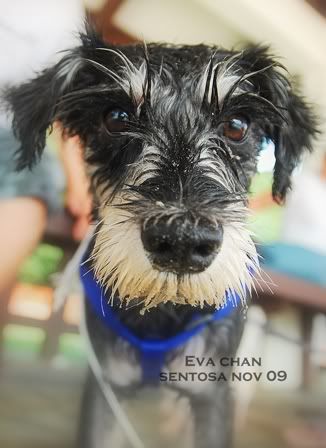 This is Happy!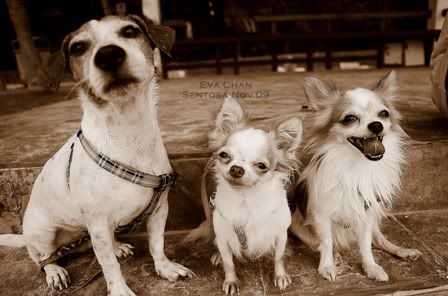 Here's the 3 of us at Sentosa...
Cayenne: come on, stick out our tongues and we can get food!
Chevro: Alright!
Camry: Bleh. I dont buy thier promise to give us food. THey always make us stay for DAMN long and dont give us food.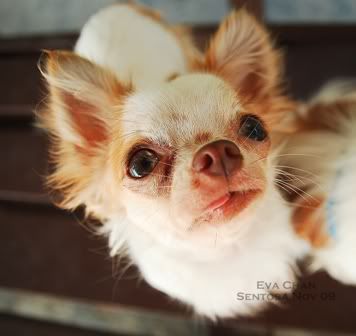 Cayenne: What about if I do this? Can I get food?
Mummy: YES! I love this look!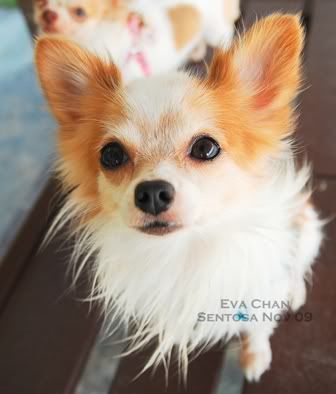 Chevro: What about me? I can do it too!
Mummy: Alright! I cant stand all of you giving me this look..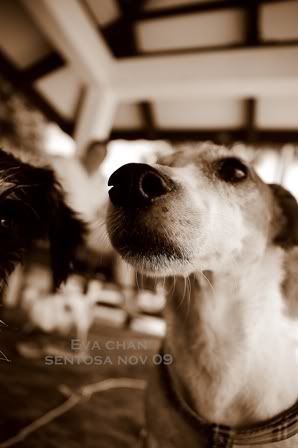 Camry: what about me?
Mummy: Sorry Honey. U dont make the grade. try harder!
Camry: FLIES FLIES FLIES!
Cay and CHevro: AGAIN!
Chevro: Trying to act nostalgic.
Chevro: what about this?
Mum: GREAT!
Camry: Happy was on this SUPER extended leash..poor boy..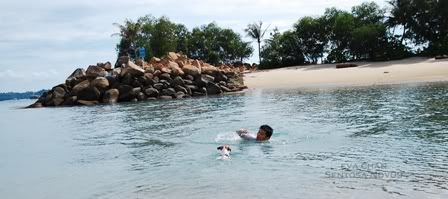 Camry: Daddy, wait for me! I am coming!!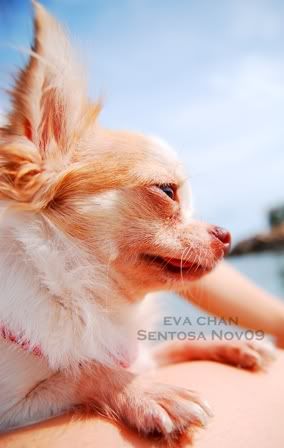 Cayenne: enjoying the sun, sea and handsome dudes prodding around the beach.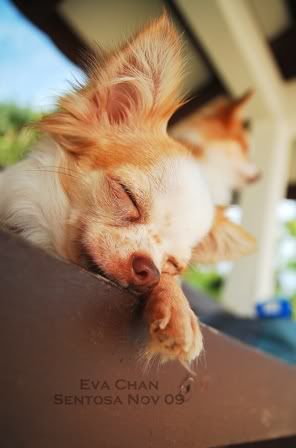 Cayenne: Zzzz
Camry: AGAIN! LAZY
Ok Guys! we'd update again in 2 weeks! Do come back to visit!
Love,
Camry, Chevro and cAyenne
1:30 AM