Hi all,
Pawrents are back from their holiday in Vietnam..
and they said it wasnt a fantastic trip. Because.. there were simply TOO MANY problems. Their small little camera and even mummy's Ez-link card was stolen. Luckily, they bought travel insurance, and might be able to claim from it.
In addition, Liza's CPL filter which mummy borrowed split into 2 as well. Hence, now they got to get another one for her.. sighz. even when they were abt to leave, the airport had a blackout!
First,Let me update myself 1st. Mummy's been crazily taking pics of me now! Chevro's at Joey's place, and Cayenne's at daddy's place, coz cayenne's on heat now, and we dun want any accidents!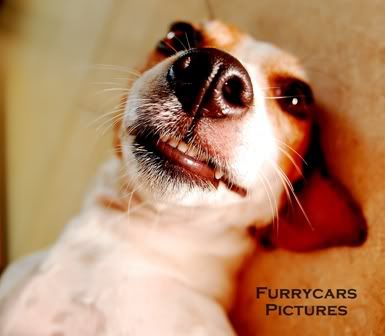 Camry: Aint I cool?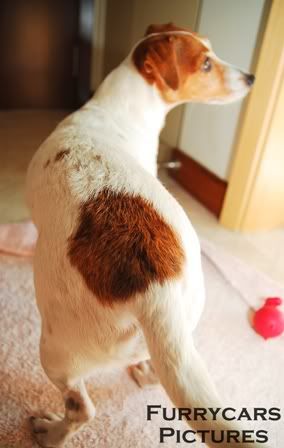 Camry: My old name was "hong zhong", which means middle red, one of the tiles in mahjong...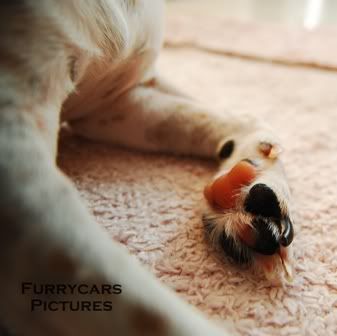 WHo is this??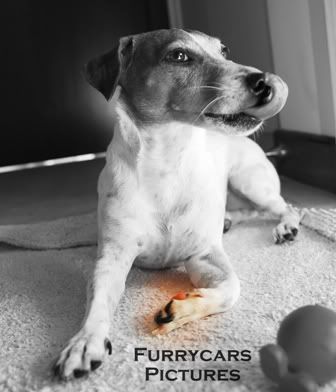 Camry:Its me!
Camry: since mummy's born in the year of rabbit, let me act as one?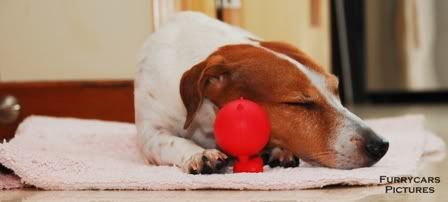 Camry: I;m tired, can u let me rest??
Mummy: alright,i'll update pictures from vietnam soon! keke.:) Shall update again when the furrycars get out this weekend for some fun!
12:48 AM


Yesterday, our pawrents were really sad after a visit to the vet.
It all began with the night on the day before when daddy returned home..
Chevro was seen to be sulking and whiny. and when daddy carried him, he screamed.. and yelped. it seemed as if he was in pain! He couldnt walk as fast, he couldnt jump up and down, and he couldnt run! This was very unusual because Chevro has a habit of FRAPPING when we return home.
however, Chevro was able to walk as per normal, and there didnt seem to be anything wrong! Hence, daddy decided to wait til the next morning. It was then that he realised that Chevro was absolutely abnormal. He wasnt even walking ard, just sitting at a corner and sulking. And he was FULL of tear stains... THis is an obvious indicator that something was wrong with Chevro.. hence, pawrents immediately sent him to the vet.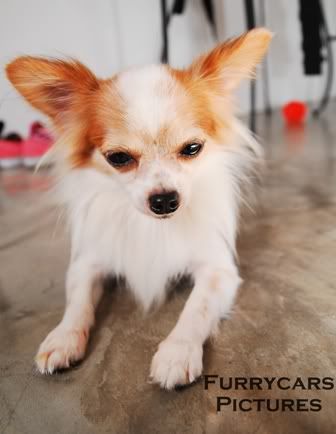 Chevro, Sulking at a corner, without his usual smiley face!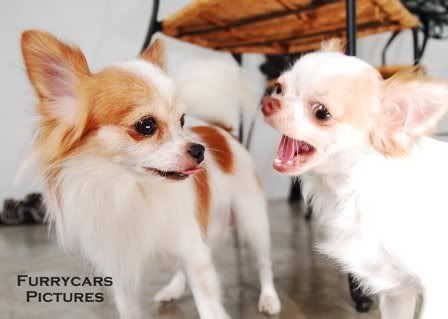 Cayenne: What is wrong with u??
Chevro:.....
Mummy:
At the vet, after a careful and detailed diagnosis by the vet, the vet, Dr Mei came to a conclusion. Chevro was diagnosed to be having PATELLA LUXATION. THis is a predisposed condition especially common in smaller breeds, especially Chihuahuas. We are not sure if Chevro was born with this, or because he suffered trauma from the beating done by his previous owners. But we then came to a conclusion that we had to change the way Chevro lived his life. We wanted to make sure that it didnt worsen.
Chevro is now at stage 2, where his knee caps will move in and out of place. SIGHZ.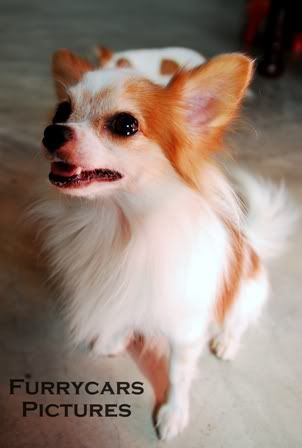 After we got home, Chevro seemed better and it seems that after the doctor pushed the knee caps back, he seemed so much better. He could walk very quickly, but he still wasnt running though. Poor Boy! he enjoys running SO MUCH!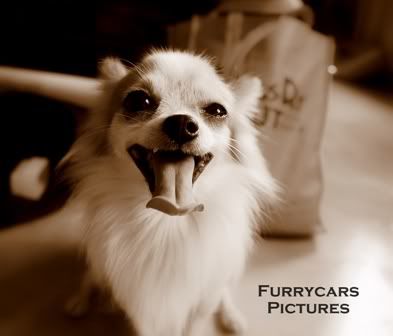 Chevro: You guys finally know what is wrong with me!!
Chevro: thanks for alerting Pawrents that something was wrong with me by barking at them when they came home...
Cayenne: Aww. its ok.
Cayenne: Trying to act as a puppy...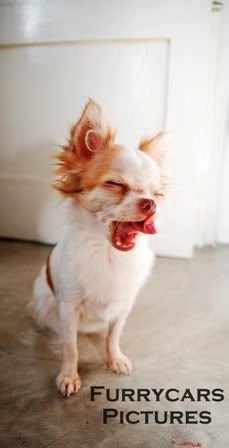 Cayenne: I'm so tired!!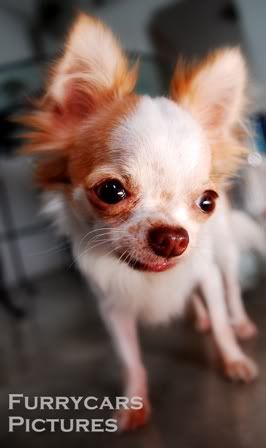 Cayenne: hiak hiak! chevro, u better get well soon, meanwhile, I will focus on disturbing Camry!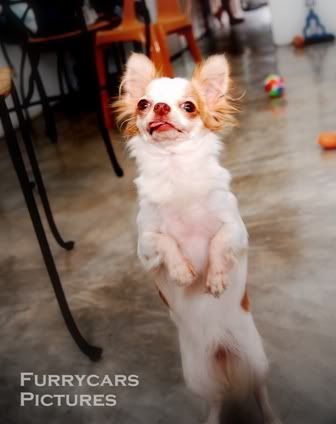 Cayenne: GET WELL SOON CHEVRO!
On the other hand, this morning, we took Camry for an early morning walk, because Mummy thinks she's getting fatter nad fatter!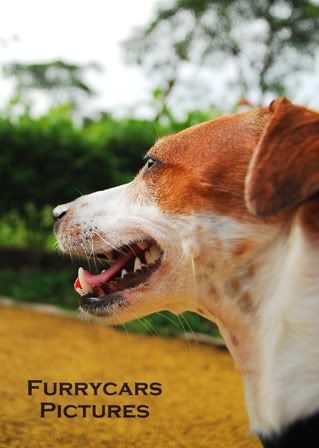 Camry: Hmm. NEW PARK!time to explore!
Camry: I smell something new..
Camry: how many times do u want me to jump?
Mummy: just one more time?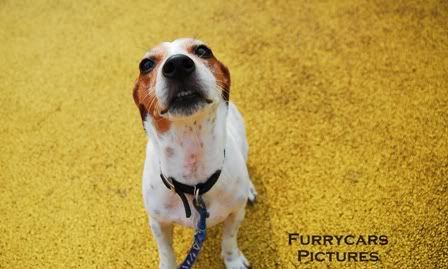 Camry: mummy, can we come back again?
Camry: this park is pretty clean and nice..
Cayenne: UNGLAM SHOT OF YOU! MUAHAHHA
Chevro: caterpillar Camry...
Camry: Mummy was using most of the time there.. to take pictures of the plants. YAWNZ.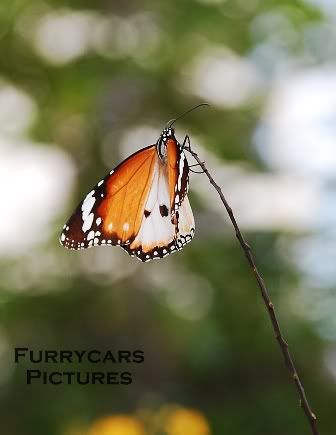 Camry: I was trying to catch this butterfly...
Mummy and daddy are now focused on trying the supplement dosages by the vet, and we all PRAY hard that Chevro gets well, and doesnt worsen...
From tuesday onwards, Pawrents are going to vietnam for 6 days.. I guess we dun get to go out this weekend as well. SIGHZ..width="300"
12:41 PM


presenting...
CAMRY!!! SInce she didnt have the chance to go out on Saturday.. We are hereby presenting a new series of pictures on her...
Taken on a rainy rainy day..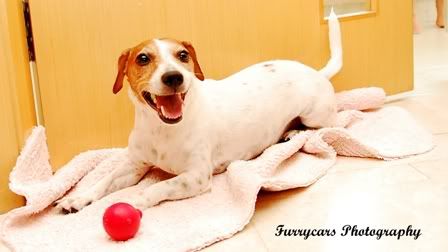 Camry: WIll anyone play the ball with me Please!!
Camry: If u do not play with me, I will put this into your mouth!!
Camry: Tired of waiting already. If u won't play with me, FINE!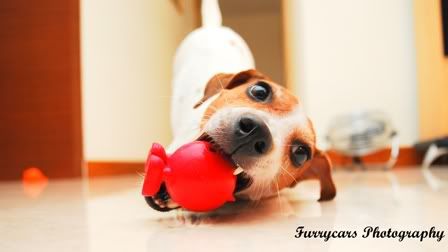 Camry: I'll play myself then!!
Camry: Can you play with me, PLEASE?
Camry: Guess WHO I am??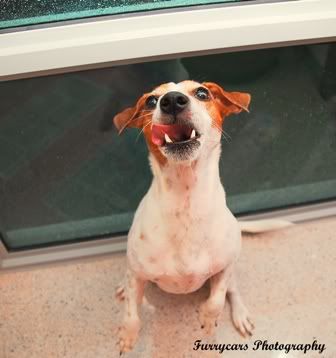 Camry: ITS ME!!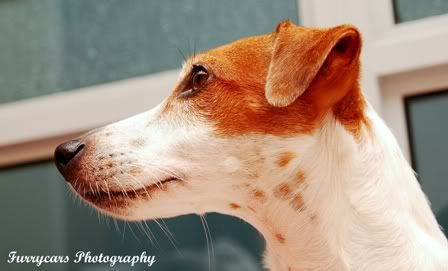 Mummy: I love your side view Camry!!
Camry: I've been waiting from rainy to sunny.. Would u play with me please??
This weekend, Mummy promises to bring Camry out!! hehe. Cant wait for Sunday!!
11:06 PM


Mummy's unable to take pictures of us now, coz she juz did her lasik, and her eyes are not so good in adapting to flashes and doctor has warned her not to strain and overwork her eyes.. However, Mummy sneakily took some pics of us without looking through the viewfinder.. and here are they!! keke..
We went to Cookie's place on Saturday!! and here are some pics!
Chevro: Here's me! They have such a nice platform and totally suitable for picture taking!!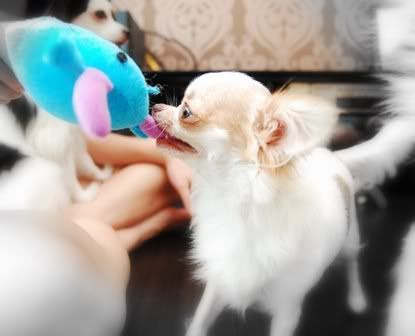 Cayenne: Wow, cookie, u have all the best toys!
Presenting Jarby!! The new addition to Cookie's family. Just a few simple shots...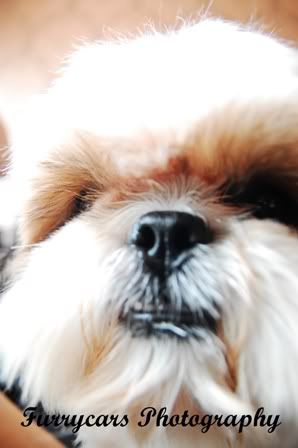 GOOFY!
Sweet!
EMO!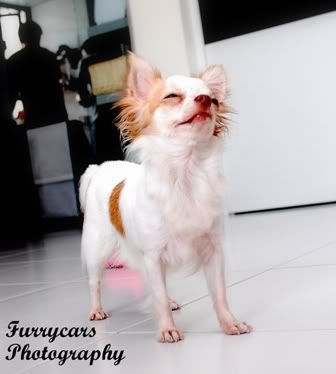 Cayenne: I'm getting Sleepy after chewing on ALL of Cookie's toys..
And then.. we went to Punggol Park..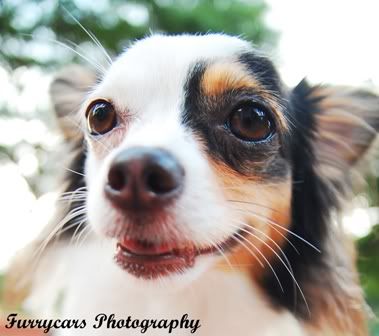 PRetty COOKIE!!
Cayenne: SleepyHEAD!
Chevro: its been like 2 years since I came here...
So long people!! Coming up.. WE have a new series of Shots of Camry!!
10:51 PM